One of the best ways to prevent your child from disliking the dentist or developing problematic oral conditions is by getting them to a pediatric specialist very early on.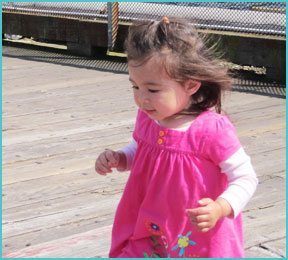 Dr. Christine Wang and our team at Redmond Ridge Pediatric Dentistry are committed to delivering friendly, gentle and family-oriented care to children of all ages. Some of the services that we provide include:
• Dental exams and cleanings
• Preventive dentistry
• Sealants
• Restorative treatments
• Children's sedation dentistry options
• Temporary fillings for younger children
• Orthodontic evaluations
• Space maintainers
• Gentle extractions
• Treatment for dental emergencies
• Pulp treatment
We allow parents to escort their children into the open treatment area. You know your child the best, so we are happy to work with you to make the visit something that they will look back on in a positive light.
Why So Many Families Love Carnation, WA
The city of Carnation offers convenient access to beautiful hiking and biking trails, fishing and camping. Plus, the downtown shops are great for a mom's day out! If you are ever driving through Carnation, be sure to check out the Vincent Schoolhouse and Quaale Log House. Both built in the early 1900s, they are sure to delight anyone who appreciates history. Both are located just off of W. Snoqualmie Valley Road.
If picking produce is your family's idea of a great outing, visit Remlinger Farms or Harvold Berry Farm. Both farms feature "U-Pick" berries that are fresher than anything you can get at a supermarket!
What Makes Our Office Different
At our dental office, we provide routine and complex care for children of all backgrounds — including those with special needs. Dr. Christine is an American board-certified pediatric dentist, with an additional two years of education in children's dentistry on top of a four-year dental degree.
We provide age-appropriate dental treatments and preventive interventions that meet both the physical and emotional needs of our patients. Call our Redmond office at 425-284-9884 to find out why so many Carnation families visit us for their children's dental care in Carnation, Washington.