At Redmond Ridge Pediatric Dentistry, we care about your child's healthy smile, but we are also concerned with keeping them comfortable, relaxed and happy during their visit. For some people, a negative dental experience can lead to a lifetime of dental anxiety — making it difficult to receive the care that they need in the future.
Dr. Christine Wang understands how important a positive, compassionate and fun dental experience is for her young patients. [HisHer] gentle touch and warm chairside manner ensure that your child will have a great visit (and excellent, high-quality dental care!), but sedation with laughing gas or general anesthesia is available upon request. For information on pediatric dental sedation in Redmond, Washington, give us a phone call at 425-284-9884.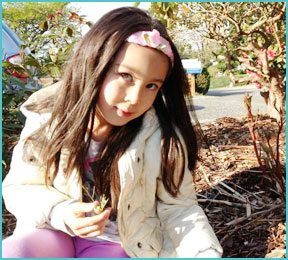 Relax and Enjoy!
Whether your child is visiting our dentist for a routine checkup or to have a cavity filled, we want to do everything possible to help them enjoy their visit. That is why we offer:
An open bay area, where parents and siblings are more than welcome to come back for their child's appointment. Private treatment areas are also available.
A tour to show our patients around and let them look at and touch everything to satisfy their curiosity and concerns. If they have questions, we are happy to talk with them and make sure they are comfortable.
A soft, plush toy waiting to be held and snuggled in their dental chair.
A television placed on the ceiling to help take their mind off of everything else going on.
Toy towers and a prize wall full of surprises where they can get rewards at the end of their appointment.