Redmond Ridge Pediatric Dentistry is just down the road from Duvall and is the only pediatric dental office in Duvall, Washington.
Our family-friendly atmosphere puts parents and siblings at ease, while children receive dental care that is as stress-free as possible.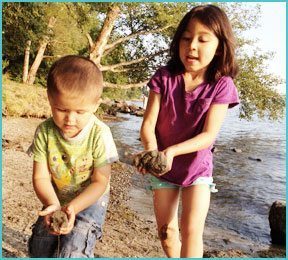 We provide services like:
• Mild sedation dentistry for children
• Drill-free temporary fillings
• Cleanings, mineral treatment, and sealants
• Braces
• White and stainless-steel crowns
• Pulpal therapy for baby and permanent teeth
Dr. Christine Wang provides care that is tailored to your specific needs and concerns for your child – whether it is "getting everything over with at once" or simply breaking visits down into short, "fun" appointments that are easier to swallow.
Looking for Family Fun in Duvall?
If reading is your thing, be sure to visit the Duvall Library — the new $8 million facility has many more materials than our older library, along with space for children and teens to stretch out and read their favorite books.
The Northwest Railway Museum is just up the road and offers train rides each weekend, April through October. It is a great way to relax while also enjoying the beautiful scenery of the great outdoors.
History buffs will enjoy exploring the Dougherty House — a home built in 1886 on 162 acres by an original homesteader. It is listed as a National Landmark!
Same Day Dental Appointments
Finding a pediatric dentist that will work with your schedule can be challenging, but our office near Duvall makes it easy to fit your child's oral care into your busy lives. In some cases, we even offer same day appointments, especially for dental emergencies! We may even be able to start treatment on the very same day.
Is going to the dentist something that your child looks forward to? It should be! Call us today at 425-284-9884 to see how our dentist can make a trip to our dental office enjoyable for your whole family. New patients are always welcome to try our dentistry in Duvall, Redmond!