Redmond Ridge Pediatric Dentistry would like to welcome you to the breathtaking Union Hill and Novelty Hill areas, located east of Redmond, and would love for you to come by our office for a pre-appointment tour! Dr. Christine Wang loves children and enjoys working with them to keep their smiles healthy and bright, while teaching them how to take good care of their teeth.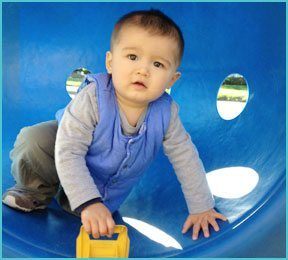 Is your child a little nervous about visiting the dentist? Dr. Christine has a gentle touch and fun manner to help put even the most anxious children at ease. Our dentist will encourage their curiosity, answer their questions and allow them to explore the dental tools to satisfy their curiosity and put to rest any lingering doubts.
At Redmond Ridge Pediatric Dentistry, patients enjoy:
• An engaging story, told by Dr. Christine, that makes the visit pass quickly while she cares for their teeth
• A soft, plush toy waiting in the dental chair, for patients who need a friend to cuddle up with during their visit
• A television resting against the ceiling, so children can relax and enjoy their favorite cartoons
• Open treatment areas, where patients and siblings are welcome
Here are some of the services we offer: dental crowns, fillings, tooth extractions, pulpotomies, orthodontics, sedation dentistry and more.
A World of Adventure Awaits
Nobody enjoys a good story more than Dr. Christine (and our patients). If you are looking for a great adventure in Union Hill-Novelty Hill, you will find it waiting for you in the pages of a book. King County's Library Express, located on Cedar Park Crescent NE, makes it convenient for locals to curl up with a good story without having to take a trip to Redmond.
Better yet, check out a few books and then head over to Starbucks Coffee on Novelty Hill Road. Enjoy a sweet treat and coffee just the way you like it while you get lost in a new adventure.
Emergency Dentistry
Dental emergencies happen, especially to children who are prone to bumps and falls. If you need urgent oral care for your child, Redmond Ridge Pediatric Dentistry is always here for you. Give us a call at 425-284-9884 to make a same-day pediatric dental appointment in Union Hill-Novelty Hill, Washington.